Plain beads
Plain beads are a type of beads that do not have a linker (spacer).
DNA and RNA are directly immobilized on the epoxy group on the surface and used for purification of transcription factors and complementary DNA and RNA.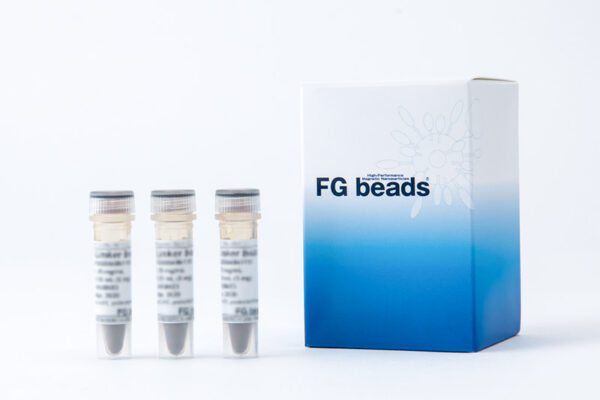 Magnetic beads
The lineup of this product is only regular FG beads.
| Beads | FG beads |
| --- | --- |
| Code | TAS8848N1010 |
| Price | Please contact us |
| Storage conditions | 2-8 ℃ (no freezing), protect from light |
| Storage buffer | Ultrapure water |
| Magnetization | Superparamagnetism (≧10 emu/g) |
| Size of beads | 180±30 nm |
| Concentration | 20 mg/ml |
| Functional groups | Epoxy groups |
| Amounts of the functional groups | Approx. 1 μmol/mg of beads |
Protocol

SDS

Papers /
Technical Information

Related Products

FAQ