OH beads
OH beads can immobilize highly reactive COOH groups directly on the beads.
Although the reactivity is low, non-specific adsorption is extremely low, and unreacted OH groups do not need to be masked.
It is used when the masking treatment of NH2 beads affects the compounds.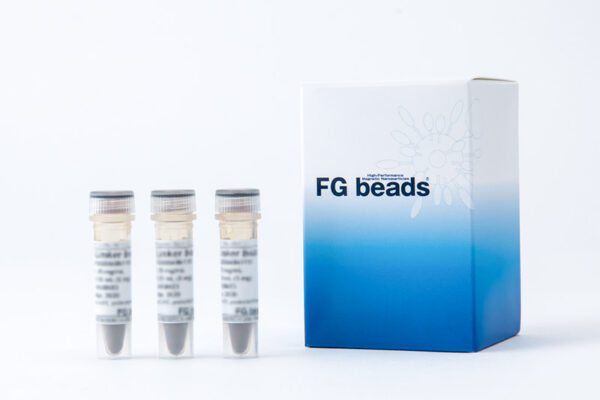 Magnetic beads
The lineup of this product is only regular FG beads.
| Beads | FG beads |
| --- | --- |
| Code | TAS8848N1120 |
| Price | Please contact us |
| Storage conditions | 2-8 ℃ (no freezing) |
| Storage buffer | Ultrapure water |
| Magnetization | Superparamagnetism (≧10 emu/g) |
| Size of beads | 180±30 nm |
| Concentration | 20 mg/ml |
| Functional groups | Hydroxy group |
Protocol

SDS

Papers /
Technical Information

Related Products

FAQ